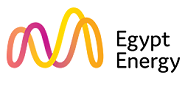 EGYPT ENERGY
30 October - 01 November 2022
Exhibition Name: Egypt Energy Exhibition
Exhibition Date: 30 October - 01 November 2022
City - Country: Cairo - Egypt
Venue: Egypt International Exhibition Centre
Organizer: Informa Markets
Edition: 31
Web Site: www.egypt-energy.com/
About Exhibition
Egypt Energy (previously known as ELECTRICX) held under the patronage of the Ministry of Electricity & Renewable Energy with a 30-year history as the leading power and renewable energy event in Egypt and North Africa, which allow exhibiting companies to gain brand recognition within a well-established event.
The event caters to the entire power industry including suppliers of power generators, energy storage and energy management systems, high and low voltage cables, energy transmission and distribution, solar panels, solar power, and green energy who showcase their products, new technologies and innovative solutions to thousands of professional visitors seeking to source products from multiple sectors and move projects forward.
Egypt Energy brought together 57 exhibitors from more than 12 countries with more than 6,500 professional visitors last year.
Exhibition Name:


Egypt Energy Exhibition

Exhibition Date:


30 October - 01 November 2022

City - Country:


Cairo - Egypt

Venue:


Organizer:


Informa Markets

Edition:


31

Web Site:
www.egypt-energy.com/
Exhibitor Profile
Low-voltage cable
Pipeline repair
Protective clothing
UPS & PQDs
Insulation
Solutions
Power supply units
Emergency & safety systems
Network & security solutions
Energy solutions
Electromechanical equipment & services
Standby power
EPC Solutions
Wire manufacturers
Cables and Cable Management Systems
Cable Installation
Electrical Distribution Equipment
Switchgear and Control
Transformers Instrumentation, Test & Measurement
Safety & Protection Equipment
Power Transmission
Solar thermal & water heating
Concentrated Solar power (CSP)
Logistics Module Assembly
PV Cells & Modules
Thin-Film PV Panel Suppliers & Manufacturers
PV balance of systems (BOS)
Energy Consumption & Management
Automation data
Energy efficiency
Transformative lighting systems
Lighting control
Light management
Light measurement
LED converters
LED exterior and interior lights
LED fittings
LED illuminated advertising signs
LED modules, LED strips
Organic LED